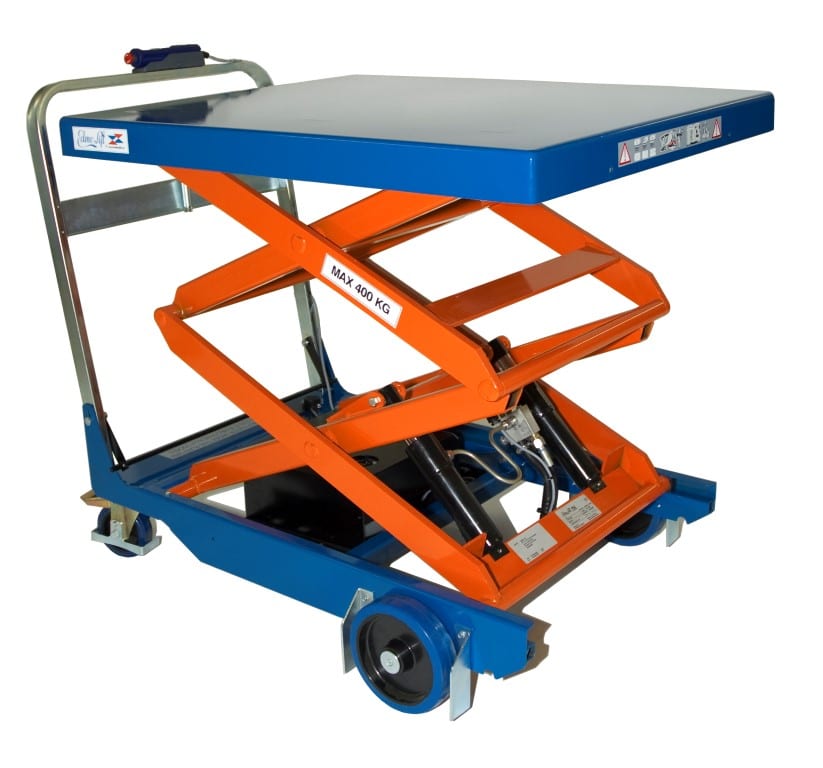 Lift table trolleys combine the advantages of pallet trucks and stationary lift tables
Lifting platform trolleys or lifting table trolleys are scissor lifting tables that are equipped with a chassis - usually wheels - as standard. These movable lifting tables are therefore mobile and not tied to one workstation.
Our lifting table trolley have a stable platform and the models have wheels that are attached to the base frame and ensure smooth running. The lifting process is carried out via a foot pedal on the manual lift table trolleys and at the push of a button on the battery-operated ones.
Lift table trolleys, also known as lifting platforms, combine the advantages of pallet trucks and stationary lifting tables. They are ideal for use where goods not only need to be lifted but also transported.
Our standard delivery program includes a variety of affordable lifting table trolleys with different load capacities. The load capacity of these lifting table trolleys ranges up to 1000 kg and the platform sizes up to 1600 x 800 mm. Many of these models are in stock and can be shipped within a very short time.
Sometimes these models are not enough, so we also offer custom-made products for these products. No matter what customer requirements, we fulfill almost every wish.
For use under high hygienic standards, a stainless steel lifting table trolley is recommended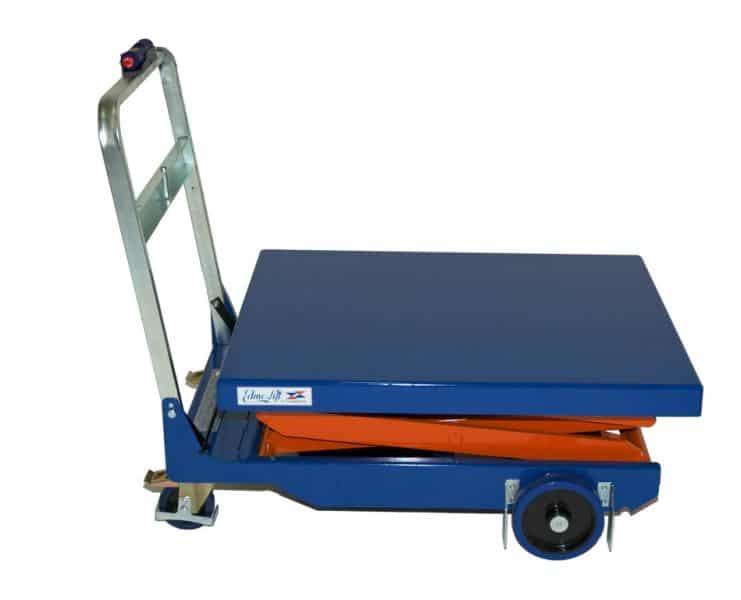 Electric lift table trolleys
Unlike stationary scissor lift tables, the mobile version, the lifting table trolley, also transport goods through the warehouse. The electric lifting table trolleys, also known as electric scissor lifting tables or lifting platforms, have the advantage that the goods can be lifted to the desired position at the push of a button. This saves enormous amounts of energy and time, especially with heavy loads or greater lifting heights.
Manual lift table trolleys with foot pump
These affordable lifting table trolleys, which can also serve as workshop trolleys or lifting tables, are available at short notice. We have many different models to choose from with different load capacities, platform sizes and lifting ranges. The procedure and also the lifting and lowering are manual. There is no battery or power connection.
With this mobile, affordable lifting solution, goods can be transported and lifted easily and quickly from one place to another.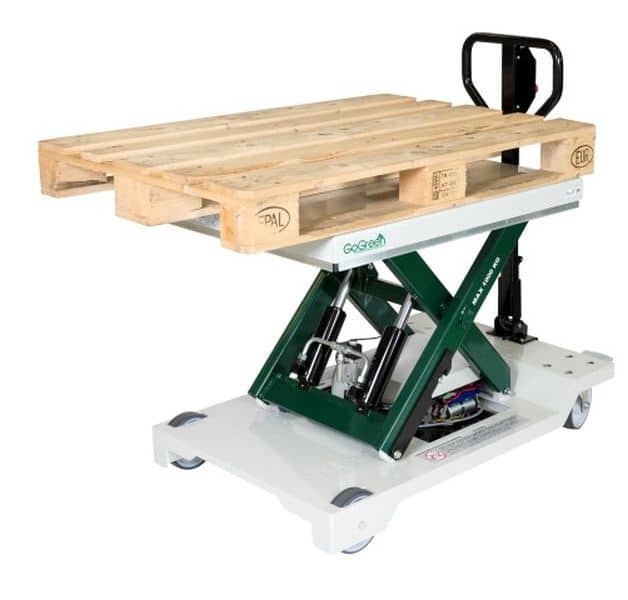 Super stable electric lift table trolley
The EZ 1001B lifting table trolley has an incredible load capacity of 1000 kg and a platform size of 900 x 800 mm. Thanks to the electric lift, you can bring your products to the desired working height at the push of a button.