Lifting table with integrated scale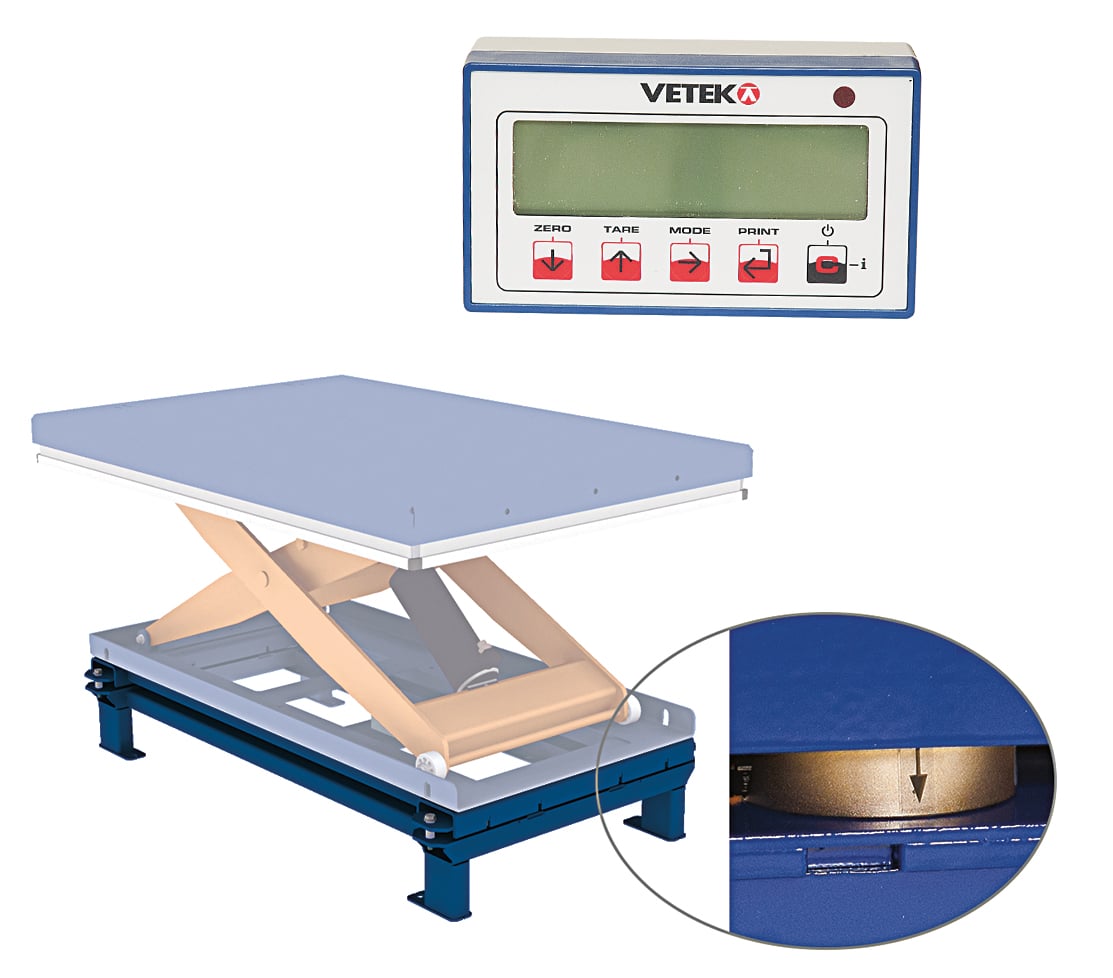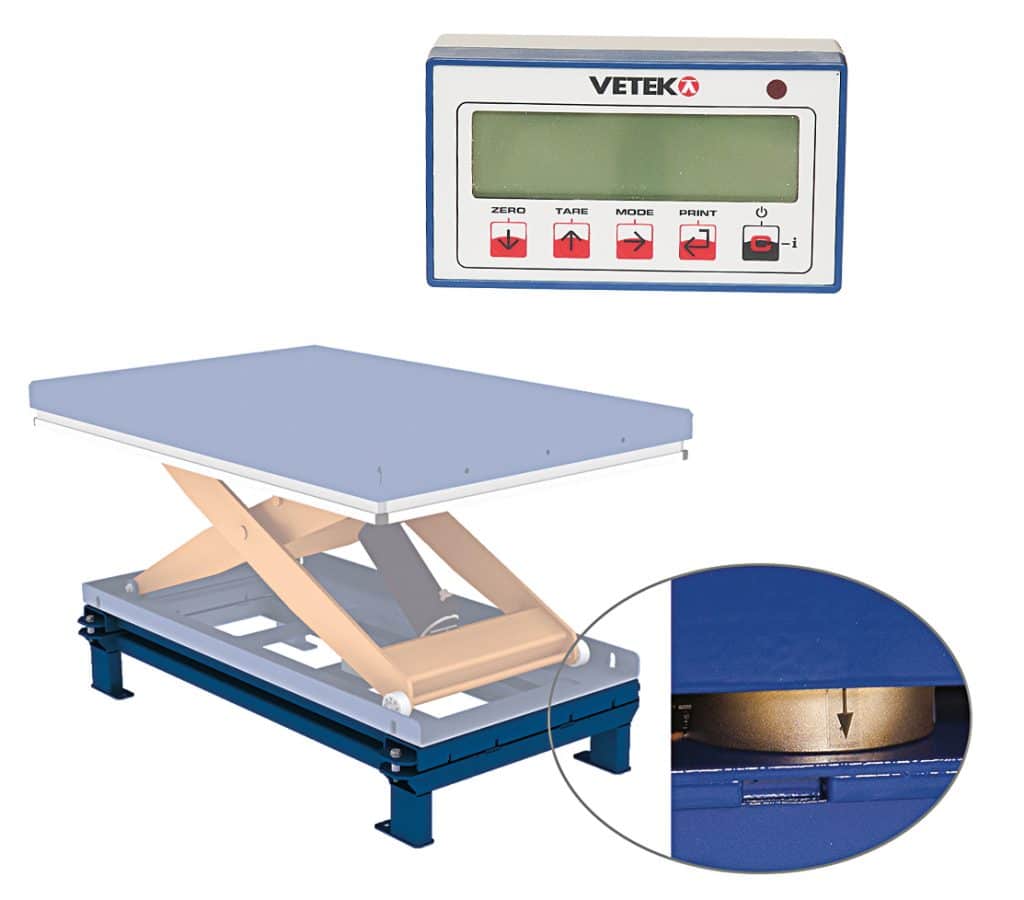 Almost all of our scissor lift tables can also be equipped with a scale. Whether the scale is integrated on the base frame, on the cylinder or in the platform depends on the application. Here, it is always checked for each project which solution is the best.
Lifting tables are very often used for packaging products in shipping departments. A scale integrated in the lifting table saves time and space, as no additional workstation is required for weighing.
When selecting the weighing system, it is important to determine the application exactly.
What needs to be weighed? Pallets, individual cartons, …
How exactly does it have to be weighed? A step size of 5kg, 1kg or even in grams is enough.
What else is done with the lifting table? Is e.B. driven over it with a forklift, use in the outdoor area, …
Projects of lifting tables with weighing device
U-shape lifting table with scale
Here, a classic U-shaped flat lift table was equipped with a scale under the platform.
Thus, the customer could load with pallet trucks, without a pit in the hall floor, and at the same time weigh his plates for transport.
The integrated scale also saves an additional scale workstation.
Lifting table with underlaid scale
Hydraulic scissor lift tables are usually only used for lifting and lowering products.
For this customer, we had to find a solution so that he could not only work ergonomically, but at the same time monitor the weight of his products directly on the lifting table .
The high-quality and very precise weighing cells were attached to the base frame. The weight is displayed on supplied displays.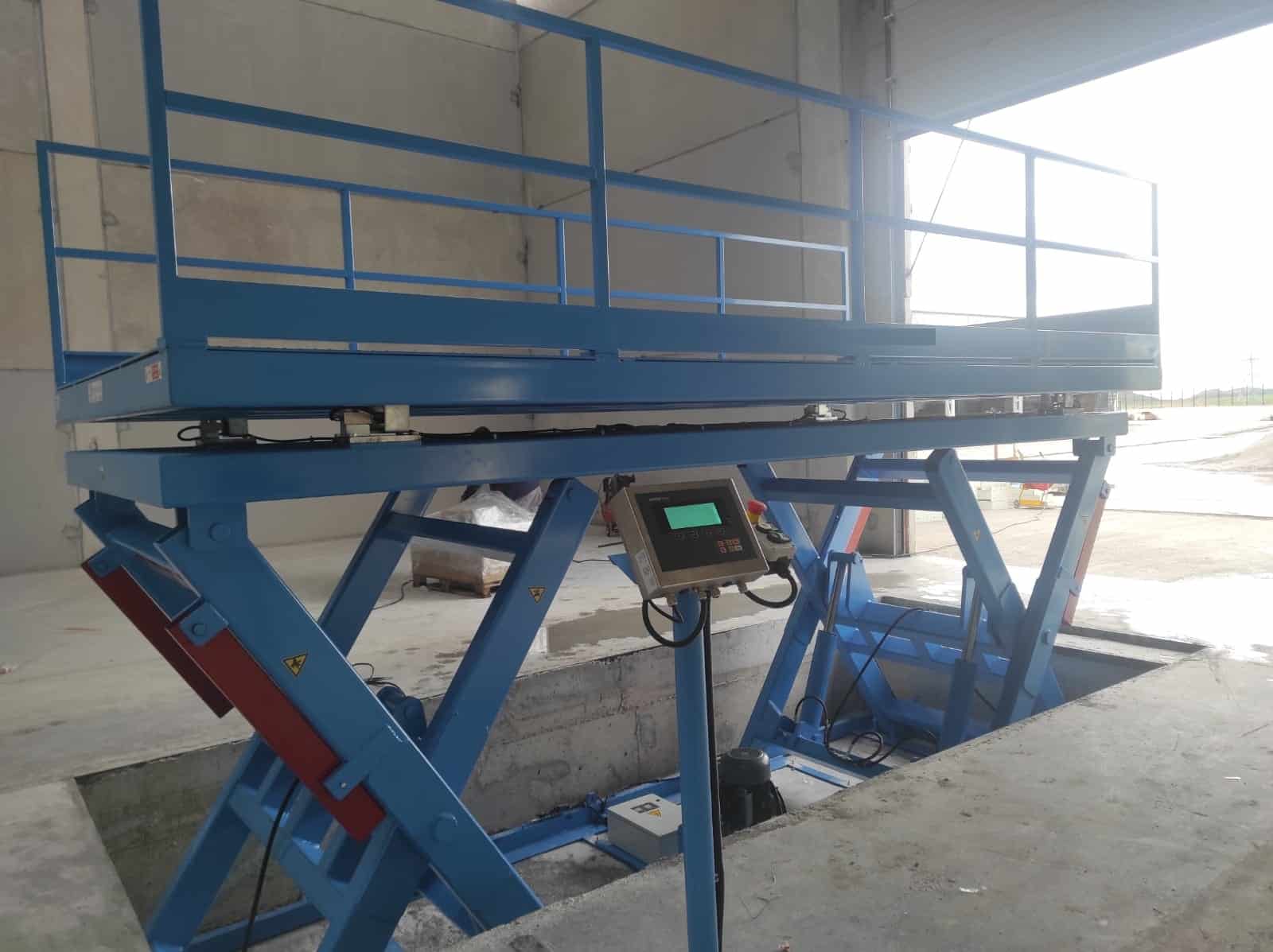 Loading lift table with scale
Loading lifting tables are then equipped with a scale if you want to check the weights of the pallets again during loading.
This prevents something from being forgotten or something too much being delivered, or the truck from driving overloaded.
In this project, we built a second platform and placed the weighing elements underneath. The weight is displayed directly on the display next to the lifting table.
Lifting table with weighing function
The task was to build 8 hydraulic scissor lift tables in such a way that the pallets could be weighed directly at the lifting table during packaging .
For this purpose, we have integrated a scale directly into the platform. Another challenge was that the lifting tables were installed in a pit and the customer drives a heavy forklift over them. Thus, heavy-duty weighing cells had to be installed so that they were not damaged by the load.
If you have any questions, please contact us immediately. We are looking forward to it!